XON's New Juniper Networks-Based SDN And NFV Experience Centre Demonstrates Service Provider Growth Opportunities
Corporate & Business Properties For Sale & To Let
Submitted by

superadmin

on Mon, 07/13/2015 - 00:00
XON has opened its SDN/NFV Experience Centre (software-defined networking and network functions virtualisation, respectively) in Johannesburg, South Africa, with sponsored equipment and marketing support from Juniper Networks, the network innovator. 
 
The centre offers tangible insight for customers to experience the benefits of deploying SDN and NFV technologies to grow their businesses with access to the Juniper Networks Contrail Cloud Platform – a software-based cloud networking and orchestration platform that essentially provides networking as a service – and includes video conferencing equipment, which gives remote customers a view into the experience.
"The big advantage of SDN and NFV is the opportunity it gives to telecommunication and networking service providers to rapidly and cost-effectively provision services for their enterprise customers," says Anthony Laing, GM of Networking at XON, the pan-African ICT company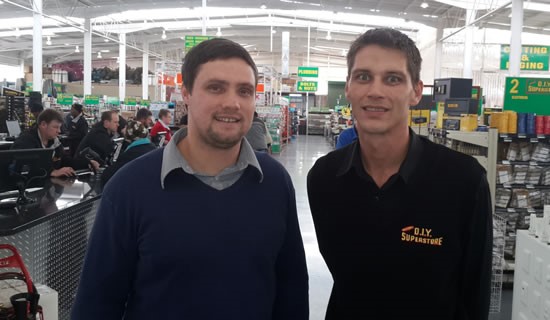 Anthony Laing - GM of Networking at XON
"The combined SDN and NFV concept is probably the biggest trend to impact service providers since the introduction of Internet Protocol (IP), particularly at a time when bandwidth is commoditised and value-added services are the only way to drive future growth through differentiation and meeting service delivery expectations." Juniper Networks Contrail Cloud Platform offers network virtualisation and automation to turnkey, integrated cloud management. It delivers freedom of choice, intelligent automation and always-on reliability for cloud and NFV deployments. Contrail Cloud Platform simplifies operations by providing automated resource provisioning, configuration, and operation of compute, storage, and networking resources to minimise manual intervention while improving operational efficiency and reducing operational cost.
SDN and NFV combined have altered the financial exposure service providers experience when bringing new services to market. Traditional models demand physical equipment for every service they offer, from firewalls to VPNs, load balancing, deep packet inspection (DPI) and many more. Costly infrastructure in quantities sufficient to meet perceived demand pressures capital expenditure. It also slows market delivery of services in a dynamic, fast-moving marketplace. 
 
SDN and NFV eliminate these issues. They allow services to be provisioned nearly immediately through software configuration on x86 commodity infrastructure that significantly reduces costs and time to market. It also significantly cuts skills demands for physical networking specialists. SDN and NFV enable elastic scalability as resources are provisioned dynamically according to fluctuating market demands. 
 
"It gives service providers a very fluid capability to provision and scale services as they choose," says Laing. "The upshot is that they'll be able to provide a far wider raft of services to their enterprise customers, services those customers want today, as well as yet-undefined services they may require in the future."
 
Juniper Networks supplied all of the networking equipment for the XON SDN/NFV Experience Centre.  
XON is a long-standing Juniper partner, beginning in 1998 when it shipped the first Juniper Networks equipment to a South African customer, and culminating this year when XON achieved Partner Professional Services Specialisation accreditation. 
 
Paul Obsitnik, VP, Service Provider Marketing at Juniper Networks, says: "Service Providers are constantly faced with roadblocks that slow their ability to deliver new services to customers. The Experience Centre provides an opportunity to see how innovative services can be structured, perform, be taken to market and used to increase revenues. We can assist service providers with justifying the business case, implementing the service and taking it to market and help them to accelerate the overall process."
 
Laing adds: "The capability of our Experience Centre, our business consulting expertise, and leveraging Juniper's experience, means we can help customers develop their business plans through a shared reward model, which is a revenue and risk sharing structure."
 
About XON Systems
XON established in 1996, designs, builds, operates, and manages information and communication technology (ICT) solutions created specifically for customers. We are a level 2 BBBEE business that embraces social responsibility and upliftment.
 
For more information, visit www.xon.co.za
 
Media enquiries: Anthony Laing, XON
Contact details: 011 237 4500, Anthony@xon.co.za